Why Prune?
Have your trees pruned by a professional arborist.
It's the most direct and cost-effective way to ensure their longevity and aesthetic properties.
Pruning
Whether it is a young tree in need of a prune to establish proper scaffolding (branch structure), or a mature tree being pruned for maintenance and appearance, it is essential to make sure it is done right.
Trees add value to your property, and it takes a little investment to optimize return. Cutting corners by hiring the landscaper or lawn guy may save you money in the short term, but down the line improperly pruned trees turn problematic, lose value,and generally aren't as attractive.
Pruning is also the best way to mitigate potential damage from overgrown or structurally unsound canopies. Heavy snows and wind can devastate trees whose canopies haven't been pruned and thinned to withstand these events. Arborists can recognize and address structural weaknesses that can be dangerous, and will also be able to identify hidden defects by climbing the canopy.
Property Value
Well maintained trees add real, significant monetary value to a property. Neglecting a tree to pay for a lawn is a bad investment, especially when you consider the minimal expense of tree maintenance over time. Weighing the cost of re-sodding against the value of a well-maintained, mature tree is a stark contrast; the tree is generally four times as valuable. Dollar for dollar, if the question is to spend money on lawn or tree care, the smart money takes the tree every time!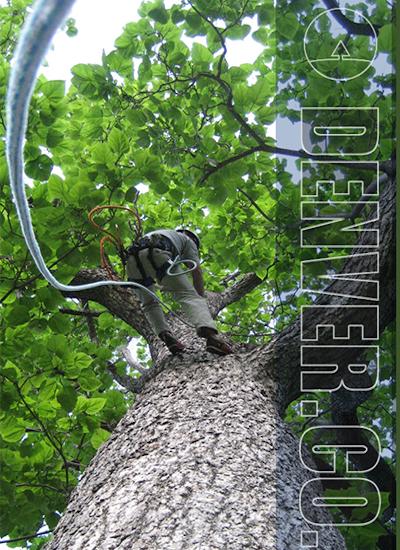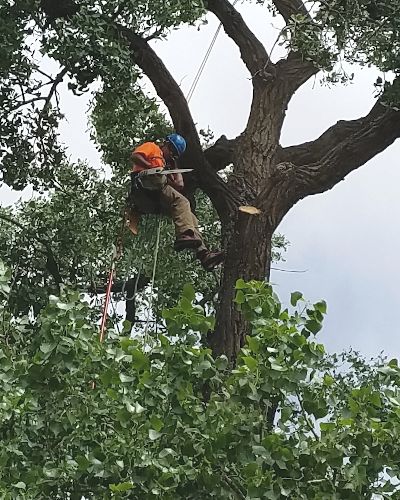 Aesthetics
Good looking trees are well-maintained, well-maintained trees are good-looking. Like the saying "the clothes make the man", the trees make the property. Appealing, well-kept trees are a reflection of appreciation of natural beauty in an urban setting. They are inviting and peaceful, a statement to neighbors and guests that care and consideration has been cultivated into the landscape. It is a simple thing, but all beauty is simple, and trees are simply beautiful.
Health Benefits
Tree health manifests in the canopy. Dead and dying limbs can be indications of a systemic or environmental problem. A robust, leafy canopy, while often an indicator of vitality, can also be a detriment to tree health. Strong winds and snow weight can cause irreparable damage to a tree through breakage, which in turn can be prevented through pruning.
Happy Trees
Happy trees make people happy. A healthy, well maintained tree can turn a simple backyard into a peaceful refuge from the stresses of the world. Happy trees often come to be regarded as the friends of the people who care for them, asking little but giving a lot. They are the gentle giants of our urban landscapes.
Hazards
Neglected trees can easily become significant hazards. Large dead limbs pose a real safety threat to anything underneath them. Overgrown, unmanaged canopies can be crushed and mangled by snow weight and wind, and can cause significant property damage. Structural defects may exist unknown until its too late, They have the potential to destroy a previously beautiful tree as well as endanger the surroundings. An arborist's evaluation can uncover and treat these defects before it's too late.